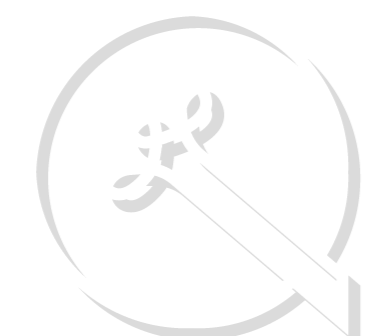 Hi, We're Qurve
We love learning, we believe in mobile, we're intrigued by AI, and we enjoy a bit of fun along the way...
Enjoy exploring our learning solution. Thanks!
About Qurve
---
Qurve has the ambition to help your organization beat Ebbinghaus's forgetting curve. Research has shown that we tend to forget a lot after classroom training if the learning process is not supported.Learning is about spacing, repetition, variation, feedback, and the right content at the right time. And a lot of instructor-led-training programs fail at one or more of those critical components.That's when Qurve steps in to boost your learning events in a fun, easy, and engaging way!
Photo by Gilles Lambert on Unsplash
mobile + learning
---
Qurve is a mobile learning application, developed around some evidence-based principles.

Qurve has the power of GPT-4 Turbo embedded in its software. Creating content has never been more easy.

You can easily create your custom mobile learning journeys, using our CMS, AI and our templates.

Thanks to the built-in xAPI specification, you collect a massive amount of data in your Learning Record Store, resulting in some stunning dashboards.
Photo by 🇸🇮 Janko Ferlič on Unsplash
LET'S GET STARTED
---
We can brag about our app and our approach all day long... But in the end, the proof of the pudding is in the eating.
So, if you want to try out the application, download Qurve and use one of the following activation code: NOOT (15-day feedback habit program)
Intrigued about Qurve? And you want to create your mobile learning content? Feel free to try out our CMS application. All you need to do is register yourself!
Photo by Warren Wong on Unsplash
BASIC
---
€ 250/year
---
1 admin
5 projects
No AI options
E-mail support
Basic LRS setup
STANDARD
---
€ 500/year
---
1 admin
Unlimited projects
200 AI credits / year°
On-site support
Full LRS setup
ADVANCED
---
€ 1000/year
---
1 admin
Unlimited projects
750 AI credits / year°
On-site support
Full LRS setup
° You can buy extra credits
Drop us a line
---
Do you still have some questions? Or you're delighted to get started? Just send us a message.
We are looking forward to helping you out!You can also find us at:
Gemeenteplein 9, 9051 Ghent
+32 (0)494 44 55 78
https://dutchanddillon.beVAT 0669.712.348
Photo by Antoine Barrès on Unsplash
© Dutch & Dillon VOF. All rights reserved.
Privacy settings
---
Dutch & Dillon VOF, the developer of Qurve, is committed to protecting your privacy. During your contact with Dutch & Dillon VOF, you may share personal information with us so that we can identify you as an individual (such as your full name and email address). These are your "personal data".This Privacy Statement applies to the personal information we collect about you in order to provide you with our products and services. By using the Site or by disclosing your personal data to our services, you accept the practices described in this Privacy Statement.This Privacy Statement may be amended from time to time. The amendments become effective automatically after publication.The processing of personal data within our Qurve app is subject to Belgian law. The Belgian authorities and its courts and tribunals are, to the exclusion of all other courts and tribunals, competent to hear disputes that may arise with regard to this app or its use or the processing of personal data. The supervisory authority in Belgium is currently the 'Privacy Commission', which will be converted into the 'Belgian Data Protection Authority'. This body is responsible for complaints by individuals concerning the processing of personal data.Processing of personal data
Dutch & Dillon VOF collects, registers and processes personal data of customers and users of our services. The personal data and information we process fall under the following generic categories:
– Personal information. This contains your e-mail address when using the Qurve app and possibly first name and name when using our supporting CMS-website.
– App information: We may collect information about your use of our application, including answers to quiz questions and poll questions.
– Device information. We may collect information about your mobile devices, such as the hardware model, operating system and version, software and file names and versions, preferred language, unique device ID, advertising IDs, serial number, device motion information, and mobile network information.
Personal data is always processed in accordance with the principles of privacy legislation and the General Data Protection Regulation. The personal data are processed in a lawful, proper and transparent manner for a specific and explicit purpose. The data processing shall be limited to what is necessary and the retention period of the personal data shall be limited to as long as necessary for the purposes of the processing. The personal data will be adequately protected by appropriate technical and organizational measures; Dutch & Dillon VOF will process your personal data for the following purposes, among others:– You can contact us if necessary to be able to perform our services; provide, maintain and improve these services.
– For the further implementation of agreements;
– Informing you about changes to our services and products;
– Performing internal operations;
– To comply with legal obligations;
The data that are communicated, either explicitly or in an automated manner, are recorded and processed in the database of Dutch & Dillon VOF.Dutch & Dillon VOF will only provide the personal data to processors or affiliated companies if this is necessary for the execution of our agreement with you or to comply with a legal obligation or if the legitimate interest of the company so requires and this is compatible with the purpose of the processing and this is done in a proportionate manner.With companies that process your data on our order, we conclude an agreement to guarantee the same level of security and confidentiality of your data.Rights of the data subjectIf you wish to consult, modify, correct, restrict or delete your data, you can send an e-mail free of charge to link@quink.be. In this way and in the same way, you can also lodge an objection against the processing of personal data or when you wish to terminate the communication. The data shall be modified or deleted as far as possible and in accordance with technical possibilities. Your request will be processed as soon as possible and within a reasonable period of time. Your request will be met as far as possible unless this proves impossible due to the company's interest or a legal obligation. If we become aware of a data leak that threatens to violate your rights and personal data protection and there is a high risk, the supervisory authority will be informed and informed as a data subject.Dutch & Dillon VOF takes the protection of your data seriously and takes appropriate measures to prevent misuse, loss, unauthorized access, unwanted disclosure, and unauthorized modification. If you have the impression that your data is not properly protected or there are indications of misuse, please contact us at link@quink.be.The correctness of your dataYou guarantee that the information you provide is accurate and complete. The communication of incorrect data or data belonging to third parties may result in the user being temporarily or permanently denied any access, in whole or in part, to the products and services of Dutch & Dillon VOF.With regard to minorsOur app and/or service does not intend to collect information about visitors under 16 years of age. Unless they have permission from parents or a guardian. However, we cannot check whether a visitor is over 16 years old. We, therefore, recommend that parents be involved in their children's online activities in order to prevent the collection of data on children without parental consent. If you are convinced that we have collected personal data about a minor without our permission, please contact us via link@quink.be, we will remove this information.Information on the app and liabilityBy using this app, you agree to comply with and accept the following terms of use. Dutch & Dillon VOF owns the exclusive copyright and intellectual rights of this app and its design. Use and copy of this app, or parts thereof, in any form whatsoever, is prohibited without the prior written consent of Dutch & Dillon VOF.It is forbidden to store the information offered on and through this app without prior written consent (other than necessary for viewing the app), to reproduce, to modify, to make public, to distribute or send, to sell or otherwise transfer the app or to grant any rights to it to third parties.Dutch & Dillon VOF accepts no liability for any damage that would be caused to anyone by proceeding with the information found on this site. If you would like further information about certain matters, please contact the company. Dutch & Dillon VOF is not responsible for the content on external websites that could be accessed via this site.General provisionIf one of the preceding provisions is not valid with regard to the processing of personal data, it will be replaced by a provision that is as close as possible to the underlying purpose of the stated provision.DUTCH & DILLON VOF